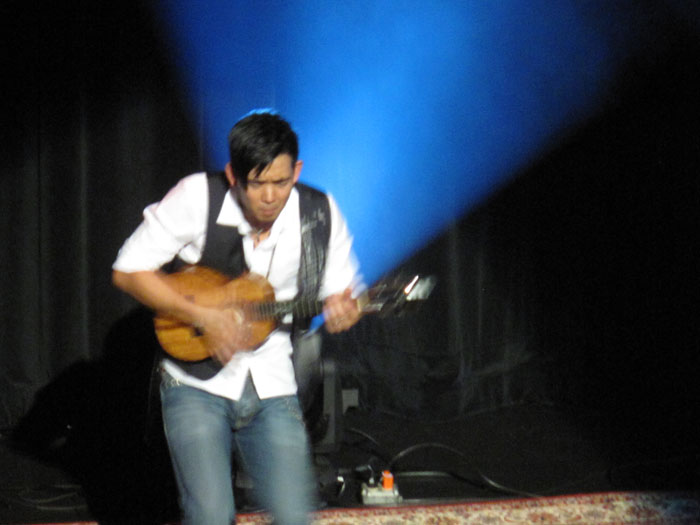 Ukulele virtuoso Jake Shimabukuro | Photo © Heidi Chang
Jake Shimabukuro played to a full house tonight at the Hawaii Theatre featuring music from his latest CD "Grand Ukulele," ranging from a cool rendition of Rolling in the Deep to the Hawaiian classic, Akaka Falls, as well as some of his original tunes. Shimabukuro also entertained the hometown crowd with "While My Guitar Gently Weeps," the song that boosted his career when it went viral on YouTube. They loved it!
The ukulele wiz also shared the stage with two guest artists: younger brother, Bruce, on ukulele; and Paula Fuga. Good fun to hear Shimabukuro talk story about the amazing journey he's had so far, and also his new son. Hana Hou!
Related Stories