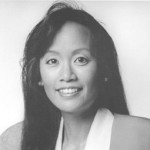 Heidi Chang 
Heidi Chang is an award-winning multimedia journalist, who produces stories on Hawaii and the Pacific Rim for radio, TV and digital media. She has experience as a reporter, producer, host and anchor.  Click on the following links to see some of her stories for national and global media.
National Public Radio
Voice of America
NBCNews.com
Public Radio International's "The World" 
Public Radio International's "Living on Earth"
American Public Media's "Marketplace" 
American Public Media's "Weekend America"
The Environment Report
KQED's Pacific Time
The Canadian Broadcasting Corporation
Heidi's numerous awards include a national award from AAJA for her NPR story on Soundtracking 'The Descendants' With 'Real' Hawaiian Music.
Heidi got her start in journalism as a TV news reporter, and has covered news and culture in California, Washington and Hawaii. She's also worked as a freelance field producer for ABC's "Good Morning America," and on TV shows, films and documentaries.
As an East-West Center fellow, Heidi traveled to China in 2003 and wrote a series of reports on her journey. Her stories have been featured in digital media and a variety of publications.
Before her news career, Heidi was a radio personality, hosting popular music shows in Honolulu and San Francisco.  She's interviewed countless artists in jazz, rock, pop, rhythm and blues and Hawaiian music.
If you're interested in collaborating on a project with Heidi, please leave a message. You're invited to visit Heidi's blog called Hawaii Tales, follow her on Twitter or subscribe to her Facebook Page, or YouTube Channel. 
Thank you for stopping by. Aloha.